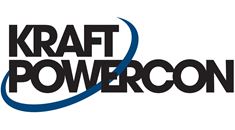 Junior Sales Engineer
Surte/Göteborg, Sweden
Application deadline 2020-08-31
With strong focus on providing technical solutions to our ESP customers and end users we have an open position as Sales Engineer to our EMEA region Sales organization.
The position is based at our HQ in Surte, just outside Gothenburg, Sweden. Our current Sales organization consists of a Business Development Manager and Sales Executives, based in HQ, and local Agents and Distributors spread out in the EMEA region.
The new position as Sales Engineer covers a multi task function and with the aim to add technical skills and support to our current Sales organization.
Main tasks:
Initially together with supporting functions i:e. Engineering department, prepare technical offers which will become the base for our techno- / commercial offer to the market.
Maintain some of our existing accounts and support them from a sales perspective, i;e handle incoming inquiries, prepare and submit quotations and after P.O has been received prepare the technical specifications and internally handover to our Orderhandling department.
Kraftpowercon has a unique Product portfolio and after a learning period you will take part of customer meetings and to convince our customers about the values our offer brings such as improved performance of the application (ESP) where our equipment will be installed.
Our Group of Companies, as well as our BU High Voltage Team is built by Management and Colleagues from around the world, which create a genuine international work environment. Therefore we presume that you appreciate a position as a member of an international team.
You will work closely with colleagues in tenders and through order executions and therefore it´s important that you are a teamplayer.
You have a University Degree in Electrical Engineering, or similar background, and some years of work experience from a Sales or Engineering position.
You like to meet with people and you have a convincing character.
You are interested to learn more about the technical values we offer to our customers and you understand how to share these values with highly skilled Engineers at our valued customers.
You look forward to develop your skills in a dynamic company with many future possibilities to grow in to new positions in the organization.
As we work in an international environment, fluent English is a requirement. Skills in other languages can be considered as advantageous.
We welcome you to submit your CV to: recruit@kraftpowercon.com the soonest as we target to add this important resource to our team ASAP.
Please mark your application with Sales Engineer, Business Unit High Voltage.
Contact person
Theresa Johnsen
Thank you for your application!
Application submit failed, please try again
Apply quick and easy